The fuzzy picture below shows the blister pack from the DayQuil/NyQuil combination pack.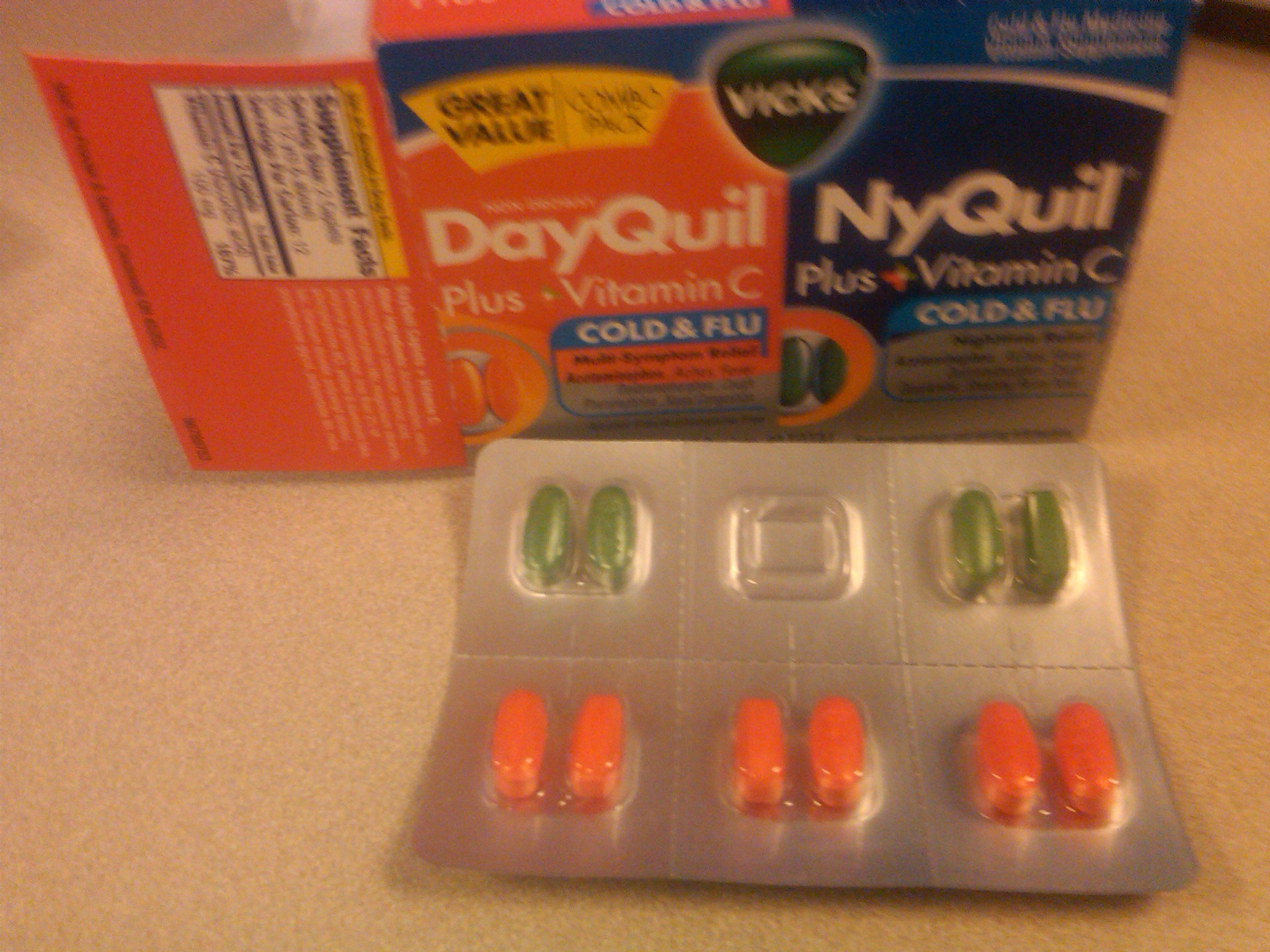 Notice how the blister pack is combined with part NyQuil and part DayQuil. Maybe Vicks has research to show people use the product at the same location, but that differs from my experience.  Whenever I by this product, I take the NyQuil home to take before bed, and the DayQuil to work.
As designed, I have to break apart the blister packs to make this happen. Having the blister packs separate wouldn't affect your ability to store them in the same place, but combining them makes for a bit of work.  I'm calling for a segregation of the blister packs.
Make it happen, Vicks.
-Chris