Even though it's below 0 in Chicago today, golf season is approaching.*   Wisconsin shoe company Allen Edmonds is releasing a new line of golf shoes which will begin shipping on March 15.
They are making 4 models, each offered in at least 2 color schemes.  The Redan is a pretty standard saddle shoe. The 1 Up and Double Eagle are slightly different takes on a wingtip, with the former having a nylon mesh compose part of the upper.  The Mullen blucher is very similar to their Stockbridge model of dress shoe.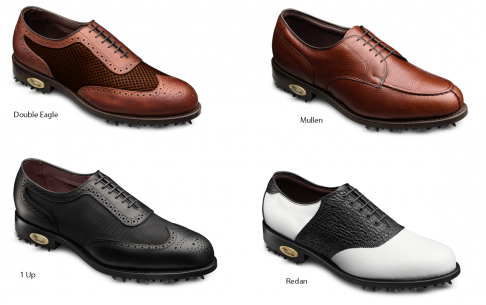 Each shoe runs $345.
-Chris
*I've escaped to San Francisco for the week, where the current temperature is 65.