I hope every one in the Midwest is getting home soon.  The snow here in Chicago is starting to come down, with some forecasts predicting it won't end, ever.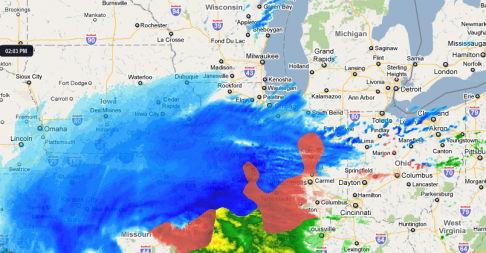 These are the days I like to throw on a Stodgy hoodie, work from home, and hunker down.  To honor this event, we are holding our first "sale" of sorts.
But, we don't really like sales, so there will be a bit of work involved. In order to get the 25% snow day discount, you have to guess the coupon code.  You should be able to figure it out using context clues, as your 5th grade teacher would put it.  Just enter it at checkout, and you'll get 25% off your entire order if you guess correctly.  I'm not telling the code to anyone, so it's fair game.*
I also hate it when something I just bought goes on sale, so if anyone guesses the code, everyone who bought a Stodgy in the past 14 days will be given the 25% this discount automatically.
The discount code will be active until sometime on Sunday 2/6.
Happy shoveling.
-Chris
*There's a high likelihood that no one will guess it, and we'll get to run our first "sale" again!