Most blogs have a "blogroll" on the sidebar. This is intended to give the readers of a given blog a hint at something else they may like (like salsa next to the tortilla chips). It's also a little friendly SEO trick that will help boost the rankings of that blogger's friends.
I've been hesitant to put up a blog roll because it seems a bit to permanent, an enshrinement of sorts. I know, I have a book reading list, but books are slower moving (and that needs an update!).  That said, here are the blogs I get excited to read when they pop up in my Google Reader feed:
1. Seth's Blog – Seth Godin keeps it real. He gets that the best marketing is giving customers true value and something exceptional that people will tell their friends about.  In my opinion, if you are trying to sell anything to anybody (Gatorade, museum tickets, charitable donations, enterprise software), you should read Seth.
2. The Sartorialist – Odd. I make decidedly untrendy sweatshirts, but I follow a blog geared towards the trendy and fashion forward. I follow this because it's a daily reminder that no one takes a picture of the guy dressed like everyone else. Like…zip cuff jeans: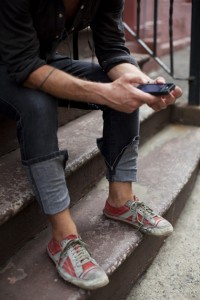 I try to make Stodgy stand out not by making affected garments but by having a point of view about service and timelessness.
3. Gaping Void Daily Cartoon – Funny drawings by artist and businessman Hugh MacLeod that just make you think.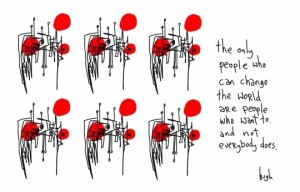 4. Indexed – On occasion, I'll post a little paint doodle on a topic. I've been doing these for years in various forms. In a tricky business situation, I'll often just draw a picture of what I'm thinking. I stumbled upon Indexed about 2 years ago, and I discovered Jessica Hagy devoted an entire blog to simple Venn diagrams and bar charts describing complex (and/or humorous) topics.  Amen.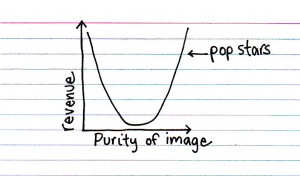 5. A VC – Venture capital guy Fred Wilson writes a piece almost daily. They vary in dept, but are usually quite interesting. It's been a good resource for learning about new tech companies, the ins-and-outs of financing start-ups, and thoughts on growing the economy through innovation.
Those are just 5 that I like to see something from everyday. Others, I value because they p0st less frequently, but they are potent. Mark Cuban, Ben Horowitz, and Vahram Muratyan's Paris vs. New York are a few.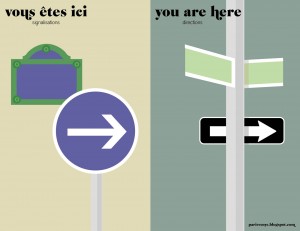 -Chris