Over the past month, I've spent an equal amount of time in the South as the North.  As you should know, most awesome people and fast food restaurants have names that start with 'Ch': Me, Chipotle, and Chick-fil-a, for example.  At any given moment, there's a high likelihood you will find a combination of: Me at a Chipotle – or – Me at a Chick-fil-a.
However, as depicted in the highly scientific chart below, the number of Chipotle's in a location is inversely related to the southerness of the area.  The number of Chick-fil-a's increase exponentially the further south you travel.* This is troubling, and needs fixed.
Current State: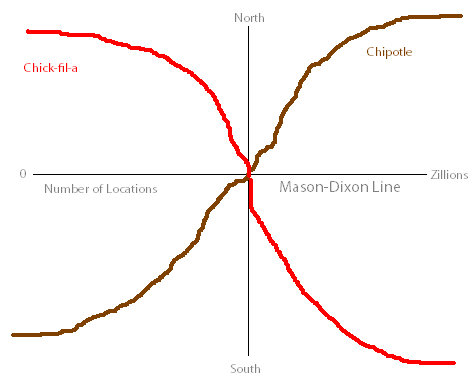 So this is clearly bad.  Below is the desired state.
Nirvana: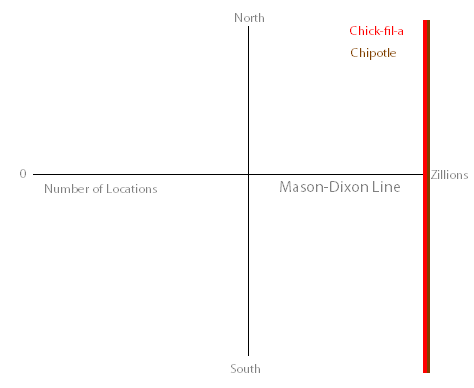 Do not despair.  This is not an irreparable situation.  A glimmer of hope lies, surprisingly, in Columbus, Ohio: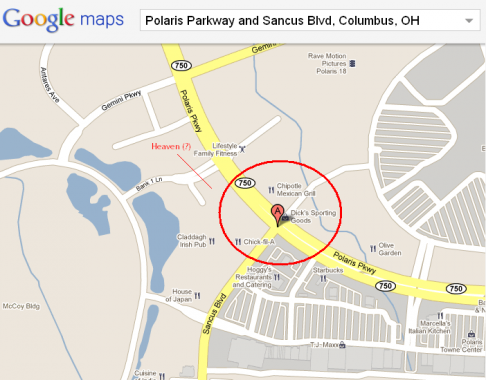 -Chris
*I don't count anything west of the Mississippi.