It happened this morning.  I'm pretty sure it happens to most Americans.* I was taking the security seal off of my ChapStick, and I almost took off the entire label in the process.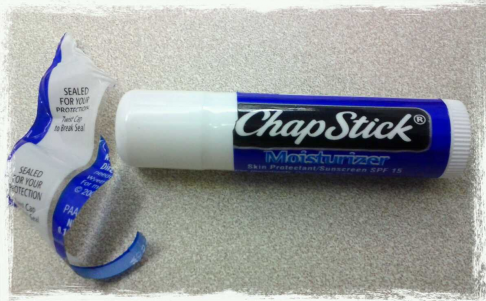 If I'm managing the ChapStick brand, I'm pushing my operations and packaging folks for a better way.  There are probably thousands of ChapSticks running around naked because the user pulled off the label.  That's not exactly a good way to spread the brand.
-Chris
*Except the foo-foo Whole Foods types who only buy Burt's Bees.