So here's the deal – I'm all for reducing emissions and building in a sustainable manner.  One component to encourage environementally friendly behavior is the LEED building certification system.  Businesses can get certain tax breaks and expidited permitting by becoming LEED-certified.
But some of the components used to judge worthiness is nonsensical.  For example,  the LEED certification system gives 3 points for reserving spots for alternative fuel cars like hybrids.   This is kind of BS.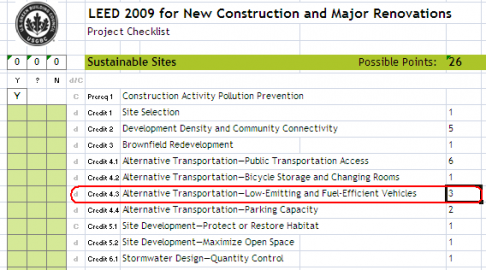 In response, many businesses are reserving spots specifically for hybrid vehicles like the 42 MPG Toyota Prius.  This designation would, I assume, also allow the 21 MPG Cadillac Escalade Hybrid to park there, but not the 33 MPG Honda Civic.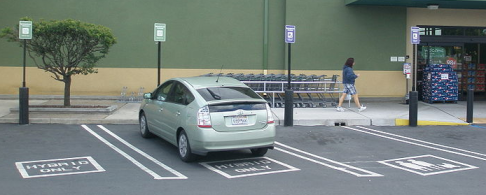 In order to combat this encroachment on my parking spots, I've decided to convert my Saab to a hybrid.  It's not really all that complicated, and it's pretty cheap.  Here's what you do:
1. Navigate to ebay.com
2. Search for "Hybrid badge"
3. Select the most awesome looking hybrid car badge.
4. Click "Buy Now"
5. In 4 – 8 business days, affix your awesome hybrid badge to your car.
I decided to go with this sweet number.  For $8.99 shipped, I feel better about the environment already.

-Chris