Take a look at this screen shot taken on 8/16 of the Sony webstore for NEX series lenses: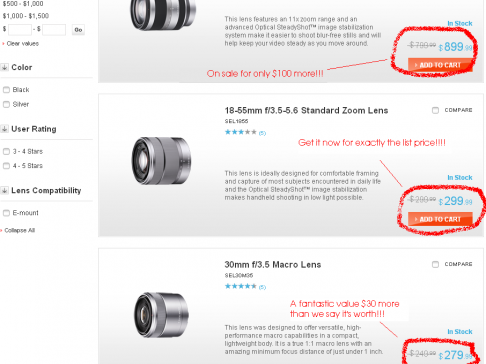 I took the liberty of pointing out a few things that'd be easily overlooked by the casual user.  The lenses on the page all have the prices in grey crossed out and replaced by a large blue 'bargain' price.
This style is common on the web (and in brick-and-mortar) when the store wants to highlight a sale price.  It seems Sony liked the idea so much that they decided to do this with every price on their website, including, for some reason, when they have chosen to raise the price.
This doesn't seem to be occurring on the entire site.  I'm hoping this is an honest glitch that automates style changes after price changes.  However, it seems very shady.
-Chris