Cuffs

Collar

Hood

Pocket

Fabric

The Cuffs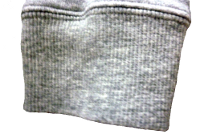 The cuffs and waistbands are made of rib cotton. The blue versions are a bit more snug. The grey version is a bit looser for a more casual look and feel.
The Fabric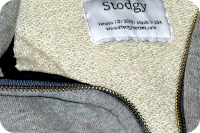 The fabric is a very thick and soft loop terry. It looks like jersey knit on the outside, but like a bath towel on the inside. It's unique and quite comfortable. It'll stretch to fit over time much like good denim.
The Collar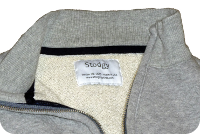 The collar on the 1/4 zip is snug. It is designed to look put togther when worn unzipped. If you like to zip the collar all the way up, this may not be right for you.
The Hood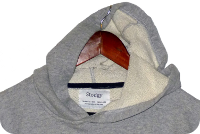 The hood can be worn up or down. We left out the drawsting because it always gets lost and rarely gets used.
The Pocket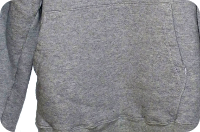 A standard "kangaroo" pocket for keeping your hands warm and carrying stuff around.