A new paper in the Economics of Education Review details the inverse relationship between student performance and teacher union strength.
 "We provide remarkably strong evidence that students in states with strong teachers unions have lower proficiency rates than students in states with weak state-wide teacher unions."

Source: Economics of Education Review, 2013, vol. 35, issue C, pages 93-103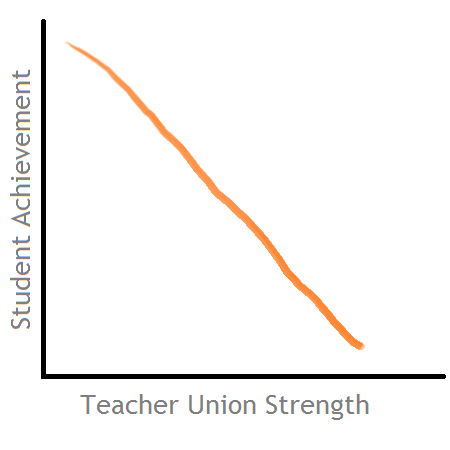 As I've written before, especially in Chicago, the teacher's union is a body that persists legacy thinking such as tenure based pay and ignoring empirical methods of measuring and incenting performance.  I'm not sure why anyone would expect results to be different than what was found.
-Chris